Ganesh Chaturthi Fasting
Ganesh Chaturthi came into existence to celebrate the birth of Lord Ganesh, the son of Shiva and Parvati and the brother of Muruga. He came into being with the Divine blessings of Parvati and is endowed with tremendous powers. Lord Ganesh or Gajanand (Elephant Headed God) is venerated before all other Gods and called upon to bless any new venture. It is said that Lord Ganesh fulfills the desires of his devotees and will leave no stone unturned to grant their wishes. This auspicious occasion offers a unique opportunity to reach out to this Divine being by observing a fast on this day. Those who do so in all sincerity are blessed with wisdom, knowledge, and peace. Lord Ganesh, also known as Vighnaharta, takes all the hardships and sufferings of his devotees with him and those who fast in his honor are blessed with his benevolence many times over.
It is believed that Ganesha was somehow attracted to the Chaturthi (Fourth) and hence the fast on Ganesh Chaturthi is observed on this date. The stance of the Moon on Chaturthi is not considered favorable and may induce act in a way that can hinder our progress in life. Thus, worshipping Ganesh and observing fast is recommended to overcome these adverse situations. The person observing fast on this occasion should not view this celestial body until the duration of the fast and should worship the Moon without looking at it on this day.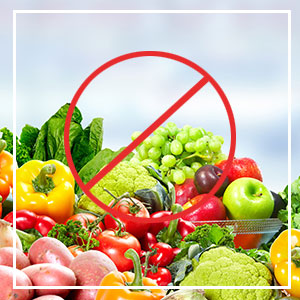 Some people fast on this day, and when they do it, they should take a bath early in the morning, wear clean clothes and then head to the nearest temple or perform a Puja at home in honor of Ganesh. Special Pujas are conducted in temples, and devotees offer Prasad to the Deity. Sacred chants and Mantras in praise of Lord Ganesh are recited, and Bhajans are sung to invoke his blessings on this particular day. Only after completing these ablutions, a person should go about completing his daily chores.
People can opt for either the Nirjal vrat (waterless diet) or Phalahar vrat where they can consume individual food items and sweets like til-ka-ladoo (sesame sweetmeat), gajak and rewari (desserts made of sesame and jaggery), along with tea and coffee. The person who is fasting can also consume fruits, plant roots and select vegetable products and foods Like Sabudana Khichdi(sago hotchpotch), peanuts and potato. Keeping fast on Sankashti Chaturthi is entirely dependent on the moonrise and fasting may be observed one day during the TritiyaThithi (one day before Chaturthi Thithi).
Many South Indian communities observe this fast with strict austerity and believe that this will resolve marital problems, help in early marriage and also remove obstacles on the career front. Lord Ganesh is the God of intellect and considered as the destroyer of troubles and obstacles, and it is firmly believed that those who observe fast on Ganesha Chaturthi with sincerity, would be blessed with health, wealth and prosperity.